Zishan Haroon
Chairman and General Partner
Zishan Haroon
, MD PhD
Chairman and General Partner
Dr. Haroon brings over two decades of experience in drug development, corporate/business development and investment to lead Julz, a US based investment fund focused on healthcare. He has been involved in transactions and fund raising efforts that total in billions of dollars. He started his career at Duke University Medical Center, Durham, NC as faculty focused on research in oncology and angiogenesis. He started his first company while he was at Duke. He was recruited to lead Drug Discovery at SRI International (formerly Stanford Research Institute) in Menlo Park, CA. His focus at SRI included not only internal drug development efforts and NIH funded research but also setting up a pre-clinical CRO helping both small biotech and Major pharmaceuticals. Subsequently, he headed corporate and business development of Synergenics, a venture group in San Francisco lead by Bill Rutter, former Chairman and CEO of Chiron. In addition to his regular duties, he also established one of the first Biotech Innovation centers in San Francisco Bay area. He moved on to head up the life sciences business (a P&L of over $1 Billion with offices in over 22 countries) at VWR International, West Chester, PA, a CDR (Clayton, Dubilier & Rice, private equity) owned company. After he left VWR, he consulted extensively with biotech and multinational CROs on matters of corporate and business development. He joined UNC Chapel Hill, Chapel Hill, NC and had numerous roles as Director, Professor, Senior Advisor and Associate Dean over the years in Schools of Medicine, Business and Pharmacy. He led efforts in recasting the commercialization efforts, fund raising (largest single fund raise i.e. $100M) and major center grants (Nanotechnology). He continued his consulting efforts under his company Medbioz, Chapel Hill, NC and helped C-level management in biotech, pharmaceuticals and investment arena. He still maintains a partial appointment at UNC Chapel Hill as Professor and Director at Department of Ophthalmology, School of Medicine, UNC Chapel Hill. He is currently Chairman of Board for Julz and Blue Jay Mobile Health and Board Director of CalciVis, Stent Tek, SurgaColl and Photonicare.
Dr Haroon received his PhD from Duke University Medical Center, Durham, NC. He received his Bachelor's and Medical Degrees from Punjab University, Pakistan. He carried out his post-doctoral training at Duke University Medical Center and a brief stint as Lab Medicine Fellow at UNC Chapel Hill.
Fletcher Fairey
General Counsel and VP, Operations
Fletcher Fairey
, JD (US Team)
General Counsel and VP, Operations
Fletcher Fairey has more than 18 years of experience structuring and negotiating a wide range of business and IP transactions, including mergers, acquisitions, private equity investments, dispositions and joint ventures. Fletcher worked as a transactional attorney at the law firm of Steptoe & Johnson in Washington, DC. He served as in-house counsel at Amadeus, S.A., a global IT company headquartered in Madrid, Spain. More recently, Fletcher was Associate General Counsel at three research universities (UNC, NC State, and KAUST), focusing on IP, licensing, entrepreneurship and commercialization. Fletcher has lived and worked in the U.S., Europe, Latin America and the Middle East. He earned his JD, summa cum laude, from the Washington College of Law at American University, his MA at the University of Colorado, Boulder, and his BA from Davidson College.
Sezgin Ozgur
, PhD MBA (US Team)
Principal
Dr. Sezgin Ozgur started his career in academia where he gradually got promoted to research faculty in the Department of Microbiology and Immunology at UNC at Chapel Hill. During his time in academia, Sezgin was actively involved in the conception and development stages of numerous biotechnology companies where he served as a consultant helping them develop business plans, market analysis, product development and placement and financial pro-forma analysis. Prior to joining Julz, Sezgin was a Director of Business development for Miacom Diagnostics Inc. He was instrumental in developing and securing contracts with the clinical trial sites in the US. Additionally, he was actively promoting the company brand and technology to pharmaceutical companies as a companion diagnostics tool in their own clinical research which resulted in several collaborations. Dr. Sezgin Ozgur holds a PhD in Biochemistry and an MBA from University of North Carolina at Chapel Hill. He conducted his graduate work in the Department of Biochemistry and Biophysics at UNC at Chapel Hill under the tutelage of Dr. Aziz Sancar, a 2015 Nobel Laureate in Chemistry.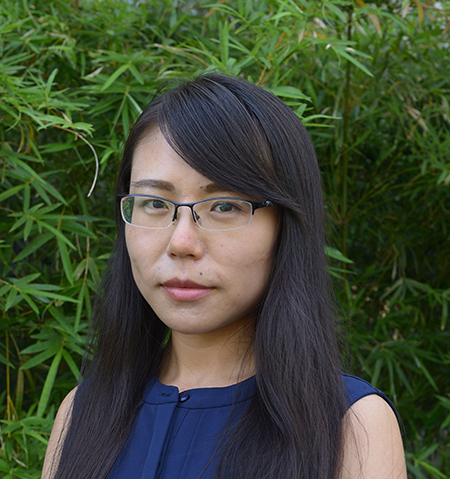 Xinxin Ren
Junior Analyst
Xinxin Ren
, China Team
Junior Analyst
Responsible for legal and corporate structure analysis of target companies
Education:

MSW, Nanjing University
Bachelor of Laws & History, Yunnan University
Qian Li
, China Team
Junior Analyst
Responsible for industry/market analysis of target companies including trends in the industry, competitive landscape, consumer analysis and reimbursement
Education:

Bachelor of Economics, Nanjing University
Tiffany Chang
Junior Analyst
Tiffany Chang
, China Team
Junior Analyst
Responsible for technology assessment, intellectual property and regulatory path of targeted assets
Education:

Master of Pharmacology, China Pharmaceutical University
Rita Zhang
Junior Analyst
Rita Zhang
, China Team
Junior Analyst
Responsible for industry/market analysis of target companies
Education:

Master of Public Health, University of Honk Kong

with a concentration in health economics, management and policy

Bachelor of Management, Nanjing University